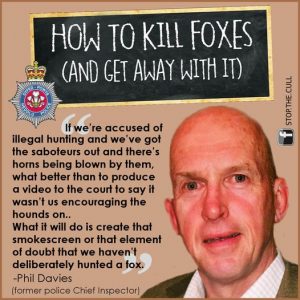 This note sent out to every hunt from the Hunting Office goes into detail about collecting data on anti hunting activists, something which is illegal under GDPR legislation and once again, lay down trails whenever anyone is watching, seems like strange advice IF hunts were all only hunting trails.
As you can see the memo is dated September 2020. If we look at these videos from the Cottesmore hunt, who you can find out more about here, some hunts aren't interested at all in what the Hunting Office has to say. Hunt stewards should not be attacking hunt saboteurs:
24th December 2020, Northants sabs attacked by Cottesmore.
10th December 2020 Northants sabs attacked by Cottesmore stewards
If you'd like to help hunt sabs in the field, please do go to the Cottesmore hunt page on our website, go down to the lists of emails and copy and paste each block into an email and ask the subscribers and landowners why they are involved in violence towards hunt saboteurs. It's because they go unchallenged that they get away with it, if the police won't sort it out, the least we can do is write some polite emails to landowners, some of whom will stop the hunt coming onto their land if they receive enough emails.